View the latest hand sanitisers, masks and safety promotional
products – ready for your brand or campaign message.
Popular Promotional Products For
Personalised Corporate Gifts In New Zealand
With over 31,000 products on our website we have the largest online range in the promotional product industry. We specialise in promotional products, branded apparel, corporate gifting and display merchandise. You can choose from many different branding options, and our most popular promotional product categories are listed below:
Promotional Signage & Merchandise For Your
Next Event | Exhibition | Conference
Create an innovative & immersive brand experience with our customised signage and promotional merchandise that will make your brand pop out and promote your business in style. It will ensure your brand gets top of mind recall, build brand awareness and generate sales.
What Makes The Promo Lab The Right Choice As Your Corporate Branding Partner
We don't just provide market leading promotional products to hundreds of New Zealand brands. We also bring to the table effective creative solutions, we push the boundaries and we pride ourselves on exceptional client service.
We believe that 'creativity is thinking up new things and innovation is doing new things'. Our creative lab is where ideas are brewed over a cup of coffee! We do everything in-house: sourcing branded apparel, personalised corporate gifts, and customising products to your specific needs and objectives.

1. Local To NZ:
We work from Catalina bay in Hobsonville Point, Auckland. This means we understand local events, conference & exhibitions and can respond very quickly to your branding requirements or corporate gifting wish list.

2. No Hidden Set-Up Costs:
Pricing includes 3 free art proofs per product. You only add final freight from our Auckland office to your location plus GST.
3. Live Online Quotes:
Know what's cool? You can quote yourself online including your preferred branding option at any quantity above the MOQ (Minimum order quantity).
4. Branding Options:
We offer a large range of branding options including engraving, screen print, transfer print, pad print, laser engraving, sublimation print, embroidery, labelling, resin domes, embossed and debossed.
5. Exclusive Personalised Company e-store:
We offer our special clients an exclusive customised company e-store and hold stock free of charge until you are ready to have it dispatched.
6. Audience Based Recommendations:
We approach every brief with a unique holistic brand and audience-centric methodology. This means we work hard to understand your promotional campaign objectives and your target audience.
7. Promotional Merchandise Management:
To ensure total brand consistency, we can manage all merchandise including stock inventory to make sure that your brand identity is protected.
8. Warehousing & Logistics:
We have storage available for your ongoing promotional merchandise requirements which we can ship on your behalf to your stores/offices when required.
9. Custom Made Orders:
We have established relationships and procurement experience in creating and sourcing custom made products for your gifting requirements.
10. APPA Member:
We are one of New Zealand's most innovative and progressive promotional product marketing companies with a strong client focus and extensive product offering. We are a valued member of the Australasian Promotional products Association.
11. Charity:
We give back to charity (Dementia NZ), offer sponsorship (Ben Morrison Racing) and support local businesses.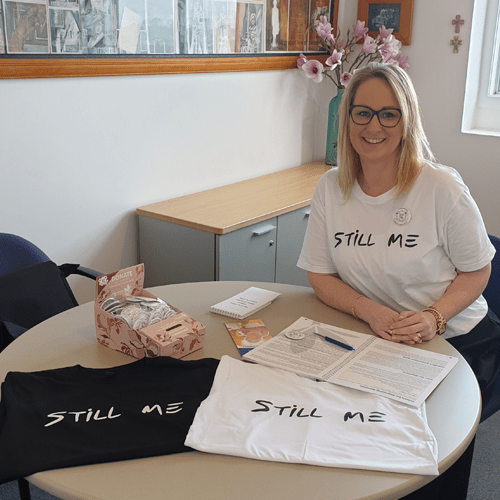 "So pleased to of found
The Promo Lab
. The team are so helpful and on to it. Nothing is a pro
blem and it was one of the fastest most efficient services I've ever had. I've got heaps more I need from them so game on."
"The Promo Lab go out of their way to ensure that they deliver exactly what we need and when we need it by. Their superb customer focused service is why we keep coming back, as well as the quality products that they source on our behalf. Whether it's taking a call outside of standard business hours, turning quotes around superfast or negotiating expedited production and delivery for last minute projects, there seems to be nothing that The Promo Lab won't, or can't do. They really understand what we need and deliver as if they were working within our business"
"From quote to final delivery, the process to get our trophies in time for our event was seamless. Very pleased with the final product and Katie was great to work with."
we could have chemistry.

Say hello.
We'd love to hear from you. Send us a note below and we'll get in touch to make some magic happen.